About Us
We deliver innovative yet timeless interiors and craft exquisite, collectable items. We create narratives, juxtaposing the elements of our design to tell your story. We specialise in curating bespoke spaces in which every detail evokes what you—the client—want.
At the heart of Maison Arabella's award-winning work is an ardent belief that life is enriched when it unfolds amid expressive and innovative design. It's not about a check list; it's about exploration from beginning to end.
Our work spans boutique developments, hospitality, corporate & residential: we can collaborate as seamlessly with you on a hotel project as with the interior design of your corporate HQ or your farmhouse retreat. We are innately cosmopolitan: we can work with you anywhere in the world.
Arabella Bassadone heads a team of 16 gifted professionals with a wealth of global experience in the design industry.
From her studio in Chelsea, London, Arabella and her team cater to the requirements of a stellar list of clients including international premium operators, developers, corporations and exacting high net worth individuals.
The Team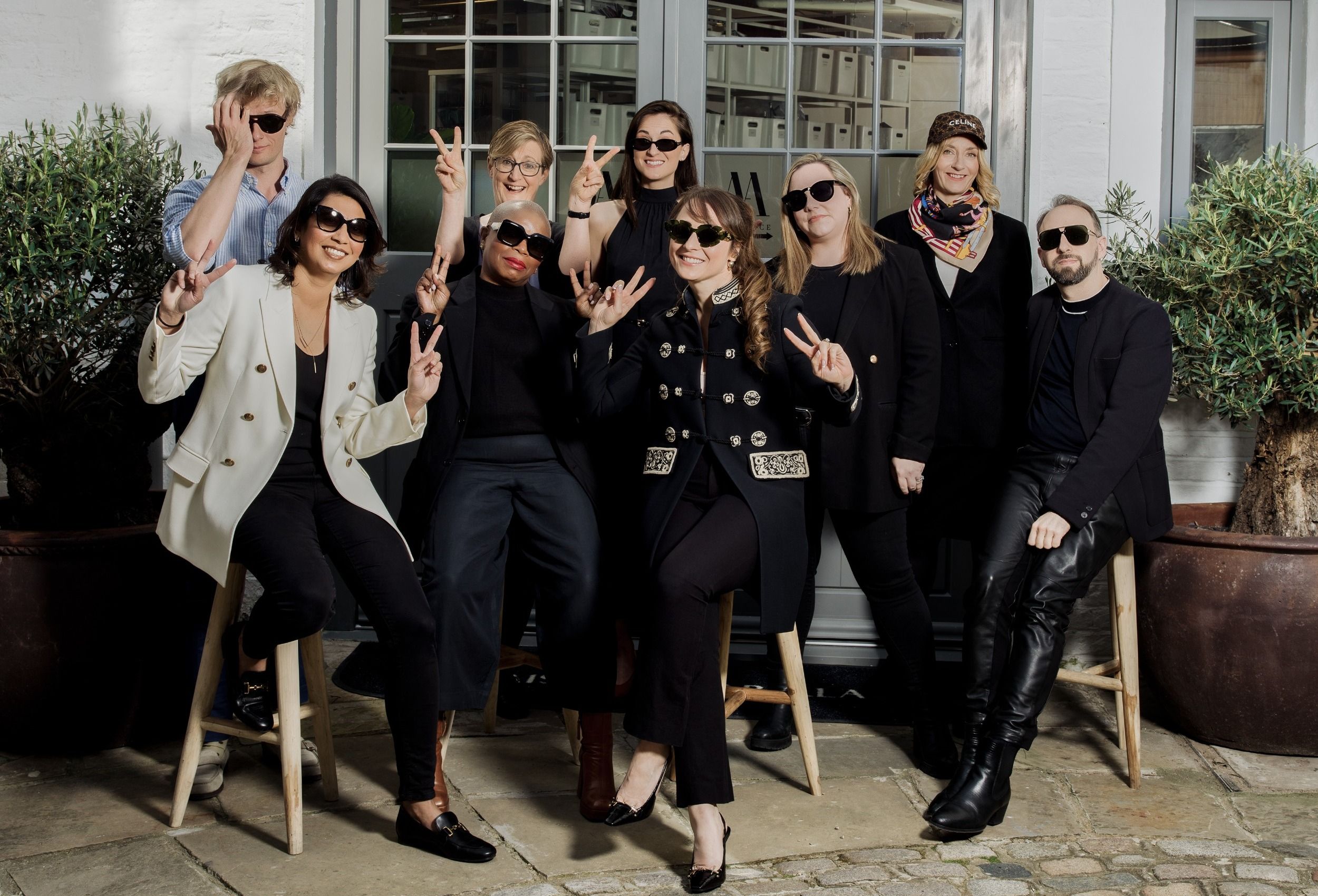 MAISON ARABELLA IS MULTI-CULTURAL AND COMMITTED TO RESPONSIBLE DESIGN EMBODYING A SENSE OF PLACE. THE STUDIO WAS BORN OUT OF A PASSION FOR EXCELLENCE, THE COURAGE TO PUSH BOUNDARIES AND RESPECT FOR OUR CLIENTS' VISION.
Olivia Susai

Associate Director

Olivia is an accomplished designer with over 20 years of experience in the business. In collaboration with Arabella, she oversees our design team, nurtures client and partner relationships and sets service standards, upholding the integrity of every design story.

Before joining Maison Arabella in 2020, she worked with AD 100 Companies, including AvroKO and Deborah Berke Partners in New York City, specialising in boutique hospitality. After moving to London Olivia joined GA Design International before transferring to Tara Bernerd & Partners, working on designs for a series of global luxury brands including Mandarin Oriental, Corinthia, Rosewood, Four Seasons, and Conrad.

JACQUI BAILEY

Senior Technical Lead

Jacqui ensures that our designs function superbly and wear well. She has more than a quarter of a century of experience in high- end hospitality and residential projects. Jacqui ensures the seamless execution and practical solutions to our creative designs. Her technical knowledge is essential in our collaborations with architects, engineers, and surveyors.

Before joining Maison Arabella, she held senior designer roles at GA Design International, Goddard Littlefair, and KCA International. She has designed for global hospitality brands such as Claridge's, Fairmont, and IHG as well as for an array of high-end private residences.

KATE LOFTUS

Procurement Manager

Kate is our specialist in charge of purchasing and overseeing the installation of all our furniture, fixtures and equipment (FF&E). Before coming to Maison Arabella, she worked in-house with leading developer Manhattan Loft Corporation and independent procurement consultant, Chris Turner. She is passionate about design being implemented effectively and on time. Kate cultivates our extensive network of trusted suppliers.

She has brought her expertise to projects for landmark hospitality brands, including St. Pancras Renaissance Hotel, KOKO, Louie London and The Stratford Hotel. She has also worked on multiple residential properties.

KAREN MCCLOUD

Finance Manager

Karen is a chartered accountant who, for more than 25 years, has lent her financial expertise to creative studios, accountancy firms and charities. She handles all the financial aspects of Maison Arabella and its projects. Karen is our financial controller. She makes sure budgets are fully reconciled at every stage.

ANA MILENKOVIC

Studio Manager

Ana is the first point of contact at Maison Arabella.

Her role is to support and promote our values as a company. She ensures our designers do their best work and that they provide our clients with outstanding levels of service. She previously worked with leading gallerist David Aaron and with artists Kate MccGwire and Nasser Azam, managing relationships and coordinating standout events.
Advisory Board
WILL ELLIOTT

Founder and Director - Elliott Fine Art

After completing studies at the Sorbonne and at the Courtauld Institute of Art, Will Elliott joined the Sotheby's Old Master Department, before becoming London Director of Colnaghi.

Will has specialist knowledge in Old Master through to Modern Paintings and Drawings, and has handled many significant works in these areas, making sales to leading international institutions.

HETTY LINTELL

Luxury Editor - Country Life magazine

Hetty Lintell is the Luxury Editor at Country Life magazine. She specialises in jewellery, watches, still life styling and art directing photoshoots as well as luxury travel, lifestyle and building the luxury side of the magazine, both editorially and commercially.

Hetty works with many of the most prominent luxury brands in the industry, and is passionate about excellent craftsmanship. A self-confessed magpie, she is drawn to beautifully made things—whether a high jewellery sparkler, or a striking piece of furniture.

ARTHUR LINTELL

Partner - Knight Frank

Arthur Lintell started his career at Knight Frank in 2008 as a Knight Frank Graduate after graduating from Reading University, where he studied Real Estate and Finance.

During his career, Arthur has had widespread exposure, working in the Residential and Commercial divisions of the business operating in Shanghai, South of France and in Switzerland.

Arthur specialises in advising HNW clients on the sale of super prime residential property in the Royal Borough of Kensington and Chelsea. Arthur prides himself on his enthusiasm, energy and drive. His personal yet discrete approach when assisting clients is a key part to his success.

Arthur is also a 'USA Ambassador' for Knight Frank, assisting clients with the sale of prime and super prime properties in New York, Colorado, Florida and California to international buyers through Knight Frank's US partner Douglas Elliman.